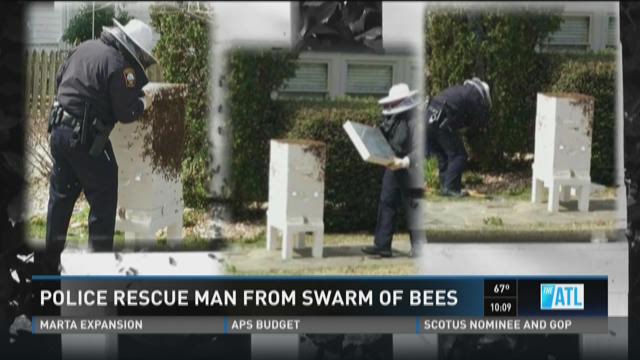 BROOKHAVEN, Ga. -- A Brookhaven homeowner is recovering and thousands of bees are "in custody" after an unusual incident Wednesday afternoon.
Brookhaven police and emergency personnel responded to a home in Lynwood Park on Wednesday where they found a man had apparently broken his leg after a fall while trying to catch a swarm of bees.
Lt. Jeff Vanaman said the man was covered in bees when he arrived.